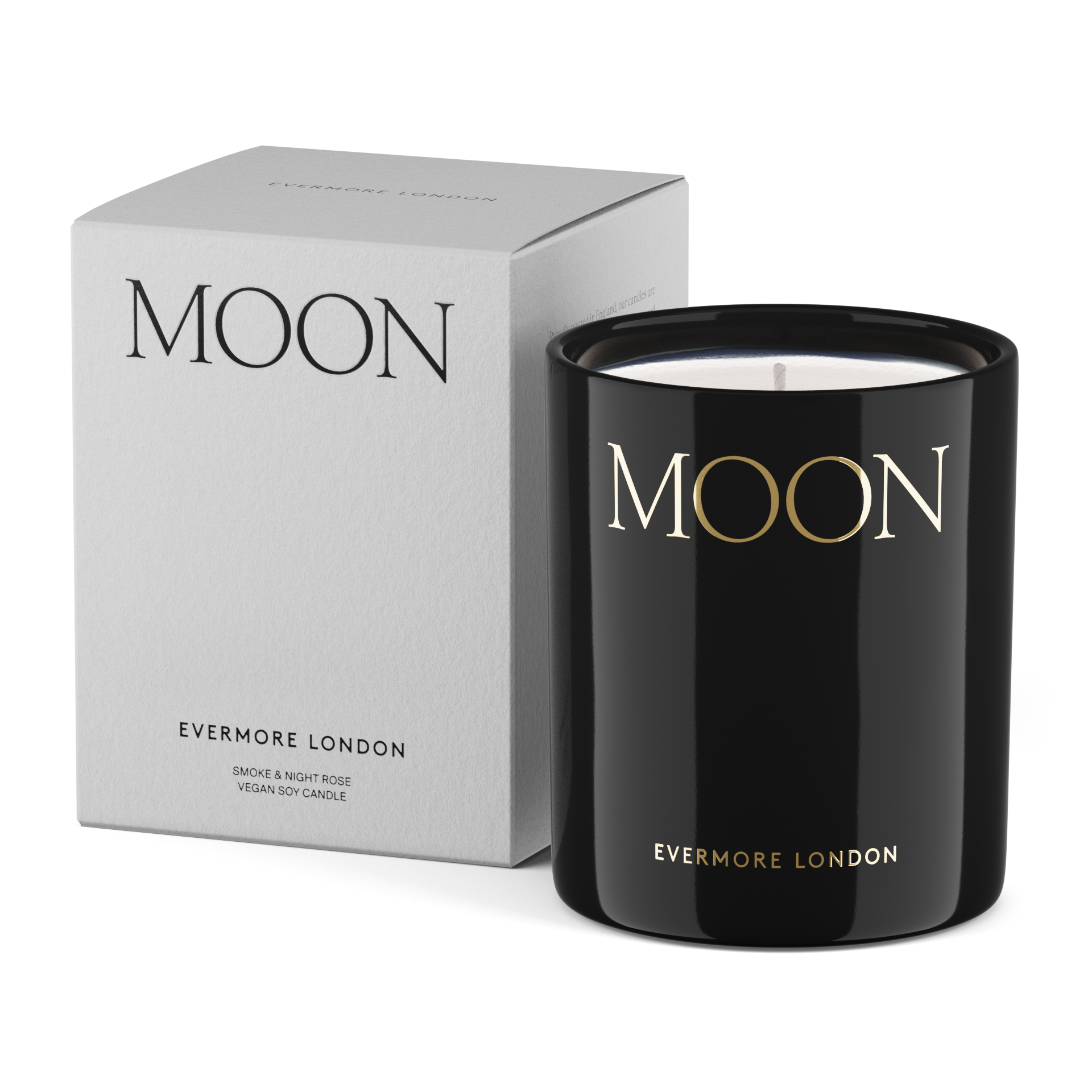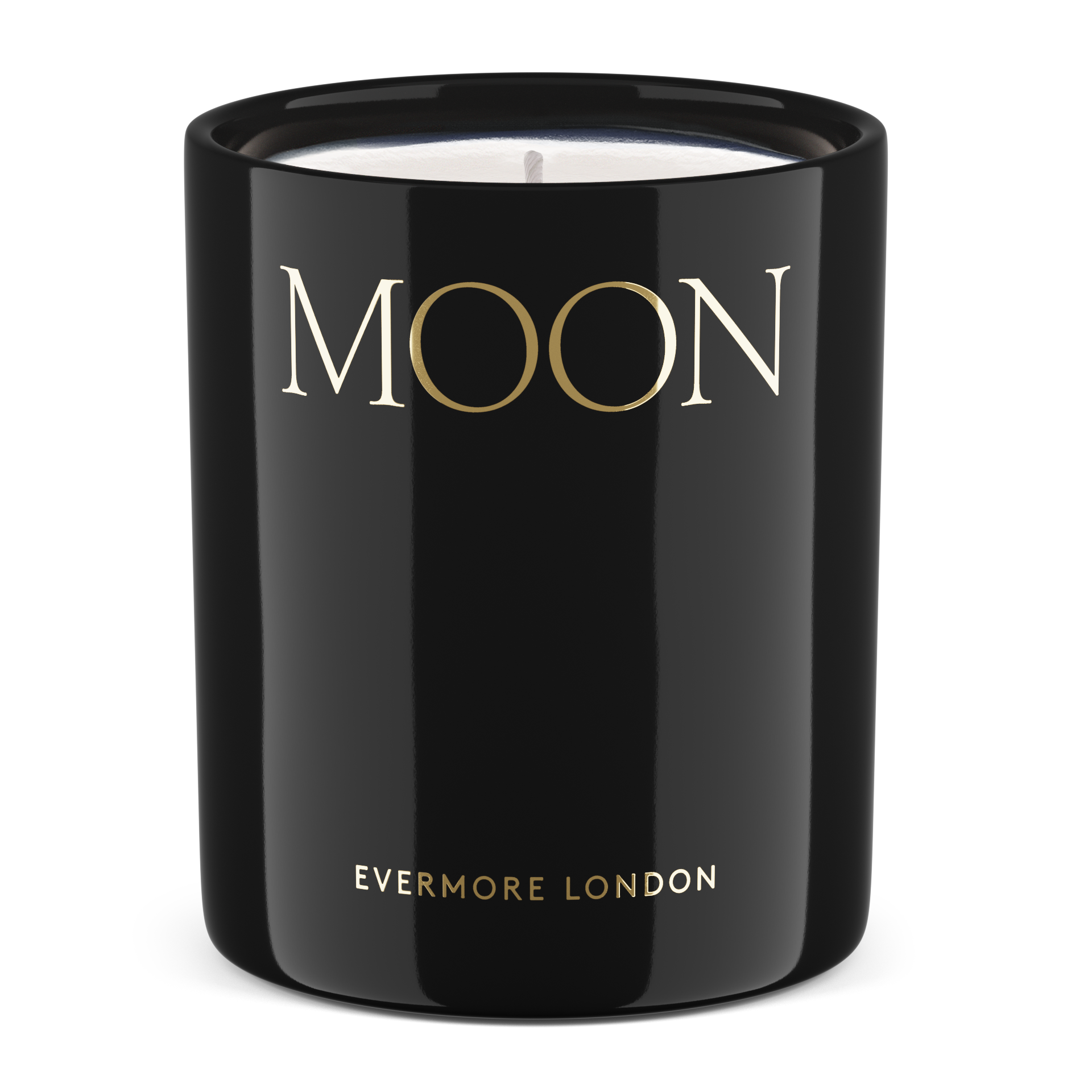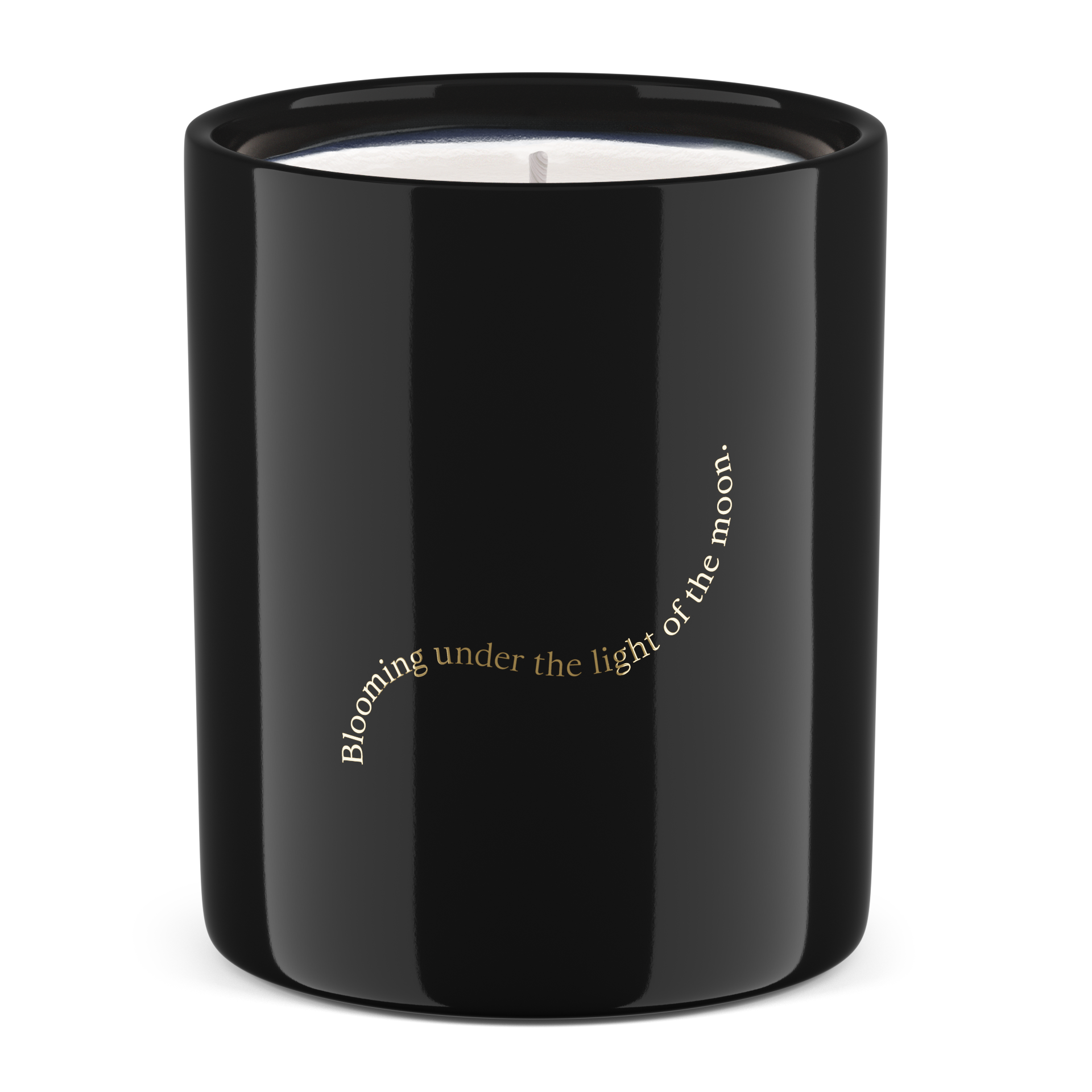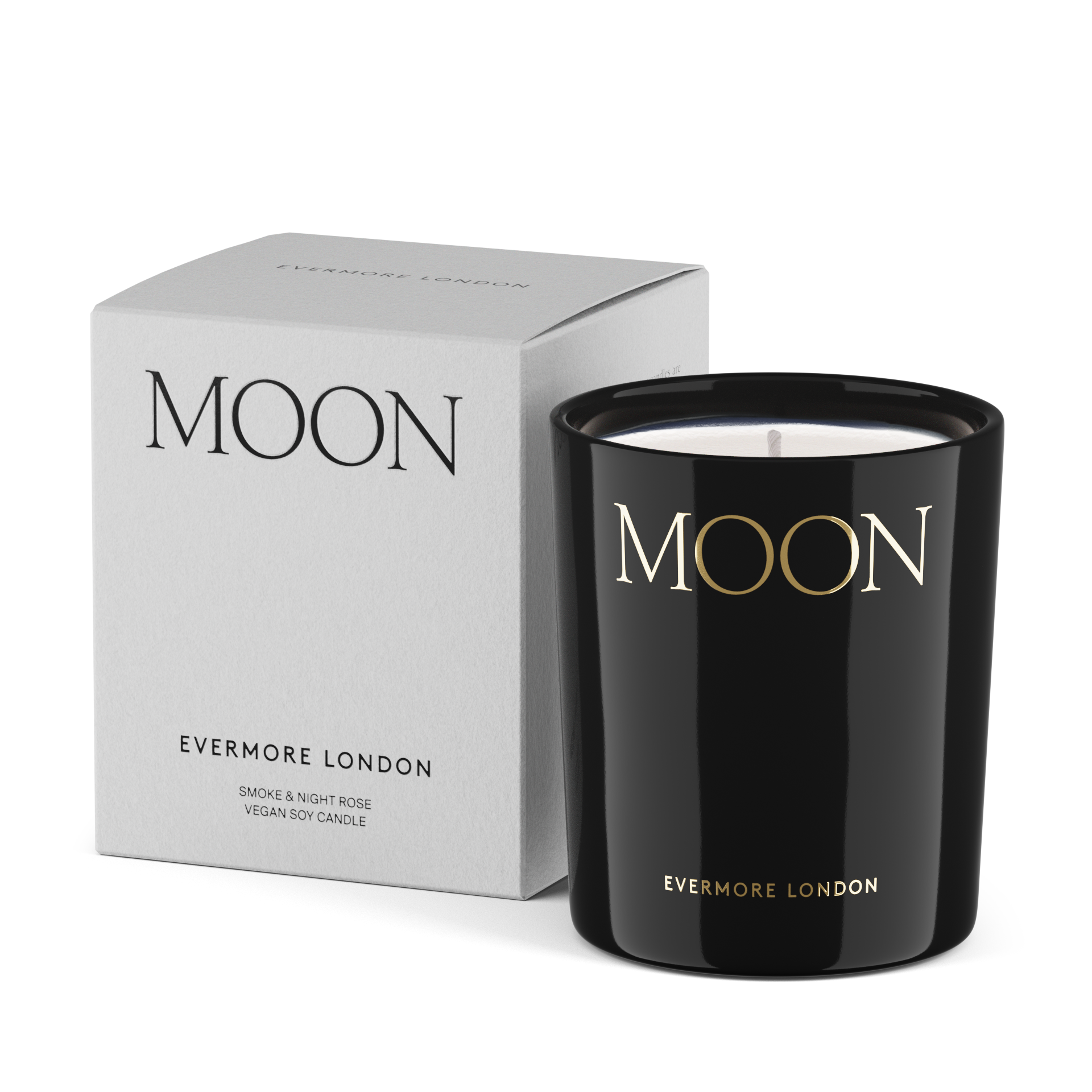 Evermore Moon Candle
---
---
Blooming under the light of the moon, nocturnal roses unfold at midnight. Notes of delicate rose petals and spicy hints of saffron hover over a rich smoky base of vetivert and cade.
300g burn time: 60 hours
145g burn time: 30 hours 

Top: rose petals
Heart: saffron, violet leaf
Base: sage, patchouli, cedarwood, cade
Always burn your candle for at least 3 hours to allow the melt pool to reach all edges of the candle.
Remember to remove the tip of the wick in between each burn, ensuring that it isn't longer than 5mm.
Avoid placing your candle in a draughty area whilst lit as this will cause it to burn quicker.
Make sure you don't burn your candle for longer than 4-5 hours at a time.
Try to avoid blowing out your candle. Instead, invest in a candle snuffer to help reduce smoke.
For more helpful information on how to look after your candles, take a look at our Burn Tips.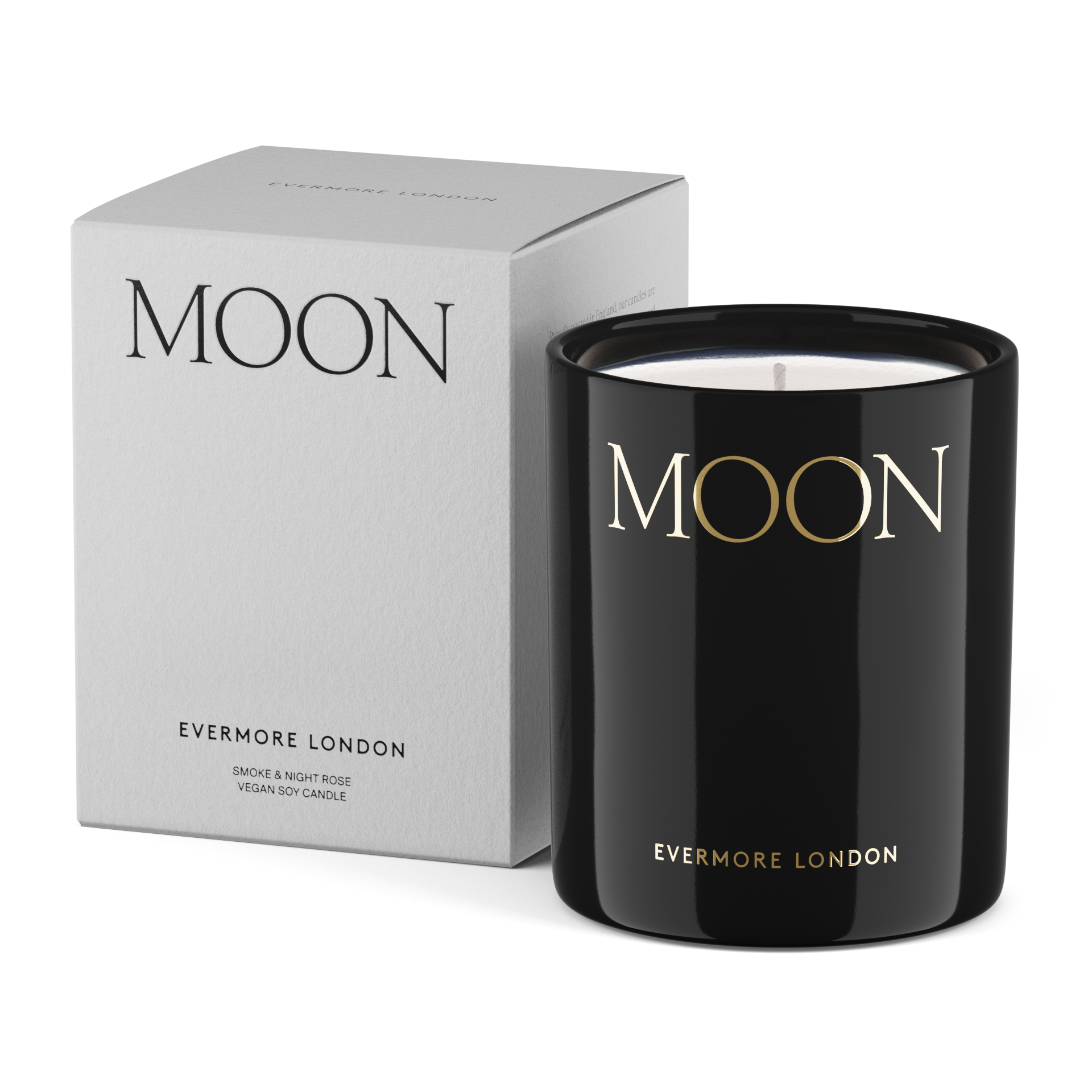 Proudly made in East London .
THE EVERMORE GUARENTEE
Proudly poured in England, our candles are crafted responsibly with locally-sourced ingredients and sustainable packaging. Inspired by an everlasting curiosity and respect for the natural world, each candle is expertly hand-poured using vegan soy wax, encased in a recyclable and reusable black glass jar. Our scents are informed by the world that surrounds us, from the soil to the stars, the tides to the trees.
Each accord has been elegantly imagined using toxin-free perfumes and wildcrafted essential oils – a marriage of notes inspired by the seasons and the skies.
THE EVERMORE STORY
This product has no reviews yet.