WELCOME TO OUR WORLD
Proudly poured in England, our products are crafted responsibly with locally-sourced ingredients and sustainable packaging.
THE EVERMORE STORY
Motivated by her search for a cleaner fragrance and with an aspiration to build an entirely ethically minded business, Sarah Bell founded Evermore in 2014.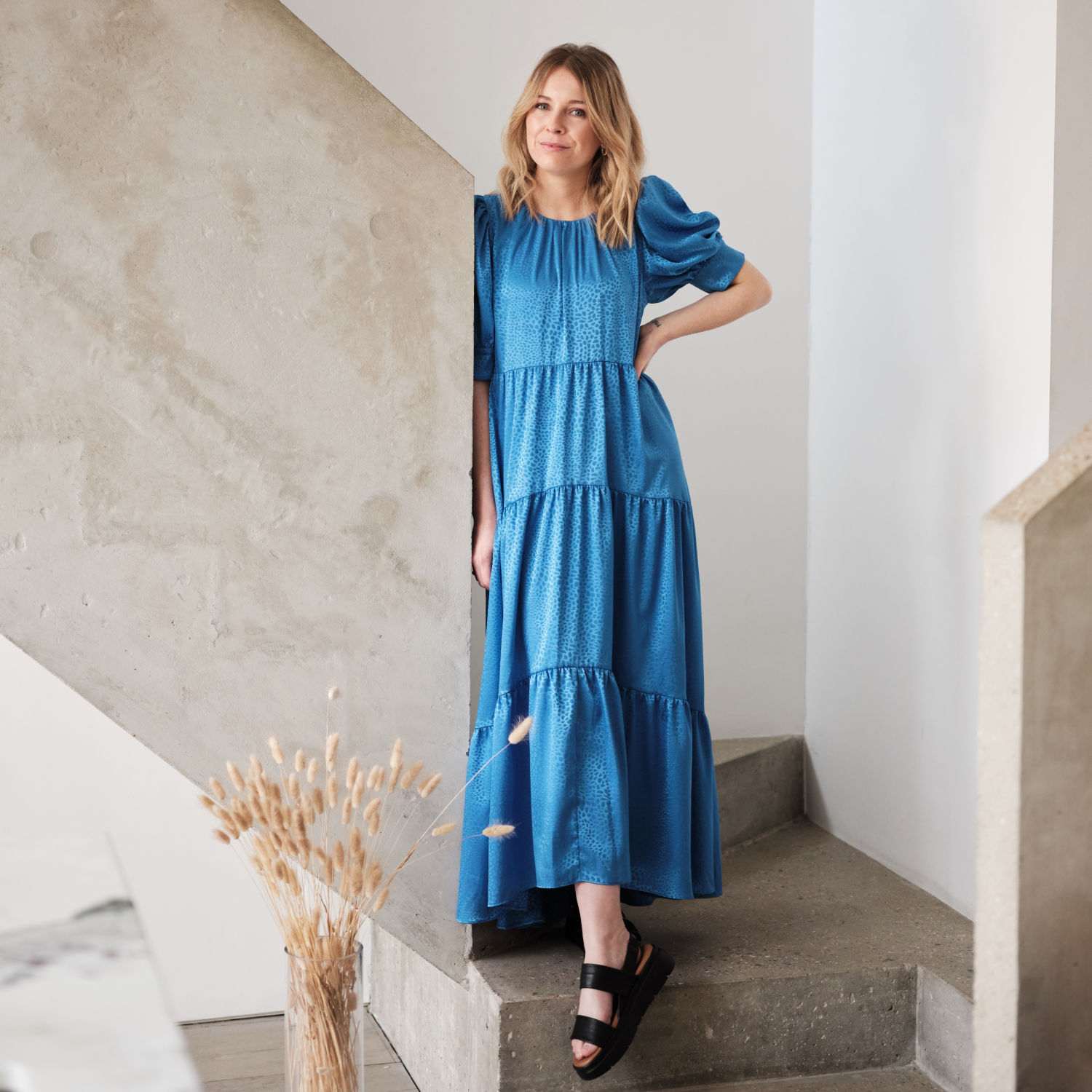 2014
The spark of an idea
With a desire to work creatively with her own two hands, Sarah took candle making up as a hobby. She was shocked by the raw materials used in many candle-making kits and it soon began to unfold that there was a market for an eco-conscience alternative.
Late nights researching waxes, wicks and fragrance ratios followed, until eventually Sarah discovered the perfect blend of vegan wax and luxury scents that inhabit each Evermore candle today.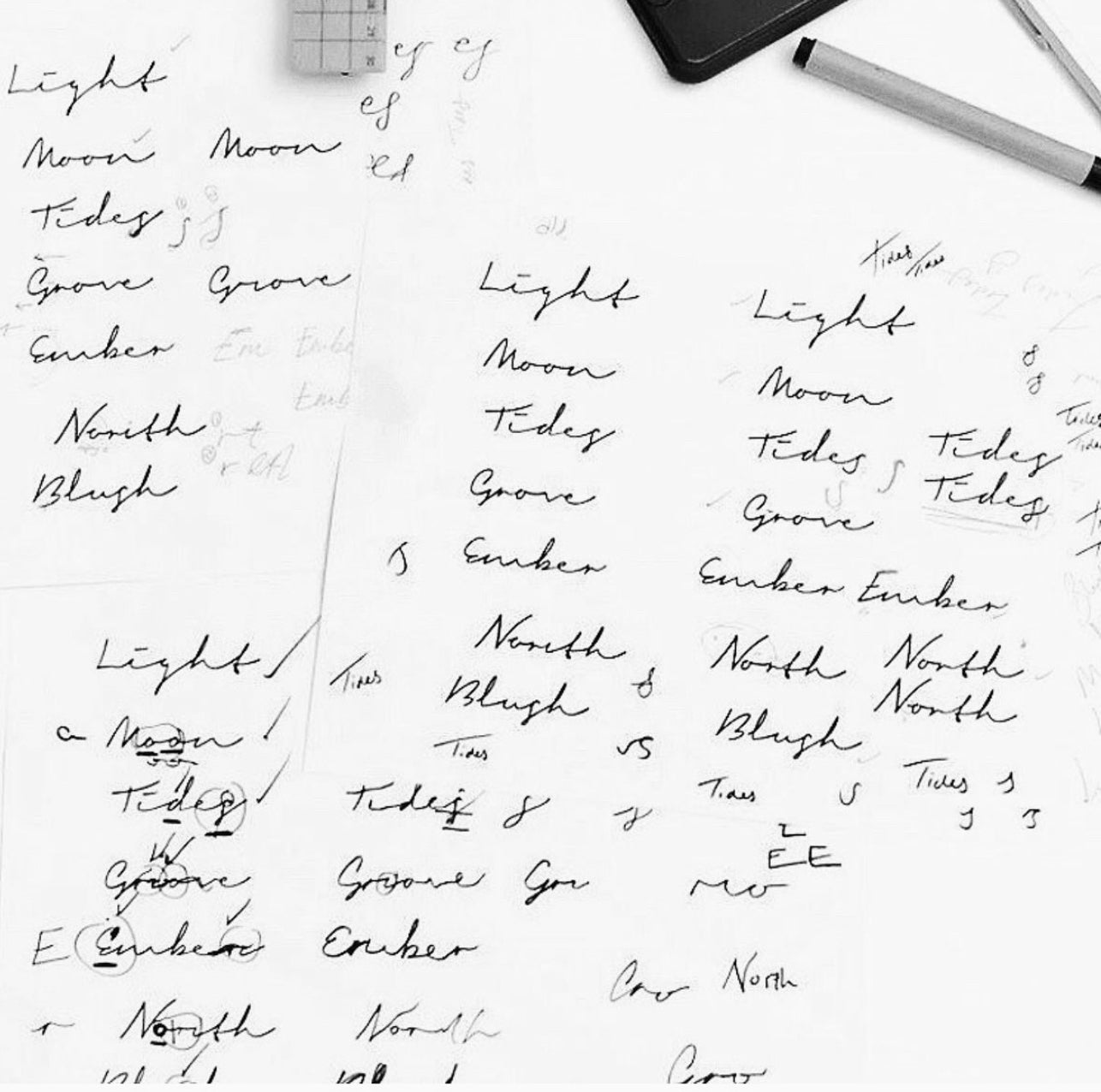 2016
The journey begins
Following interest from local independent stores, Evermore soon starts to build momentum. Sarah makes the leap from full time employment to full time candle maker, signing a lease on her first candle studio in East London.
2019
Candles with conscience
Demand soon began to outweigh supply and it was time to make strategic changes. With department stores both here in the UK and overseas beginning to take notice, it was time to develop the brand further. At the time, we knew that there wasn't any luxury candle brands on the market with a commitment to sustainability. With our considered packaging and locally sourced ingredients, we wanted to change this.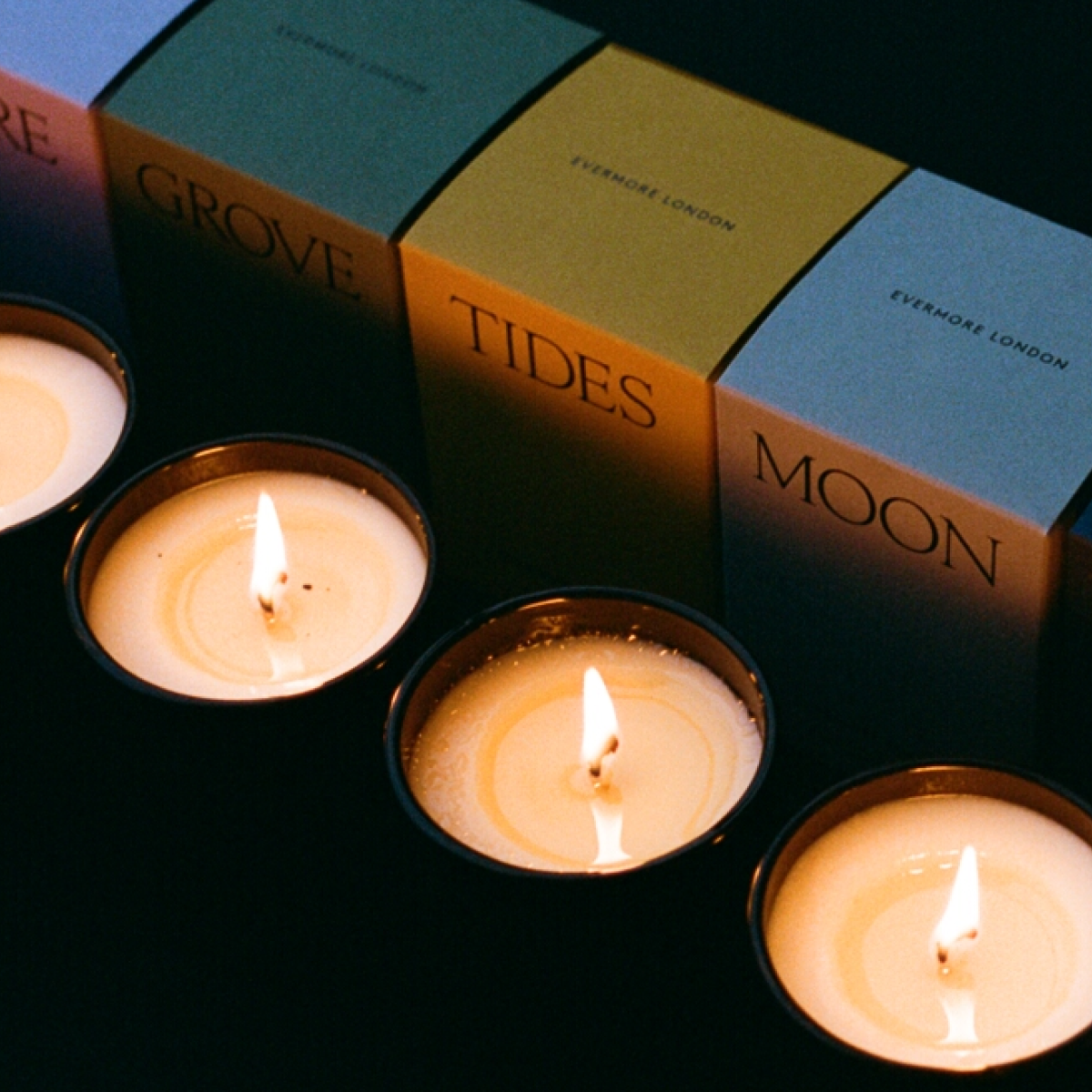 Today
Home fragrance reimagined
Today our candles are developed, poured and packaged in-house by the Evermore team. We are stocked in over 50 stores worldwide and have collaborated with both established and emerging brands, including Mulberry and Glassette.
We opened the doors to our candle studio with the introduction of Evermore Editions and our private label service. As fragrance designers and product manufactures, we now offer an end-to-end service for clients searching for unique scented merchandise.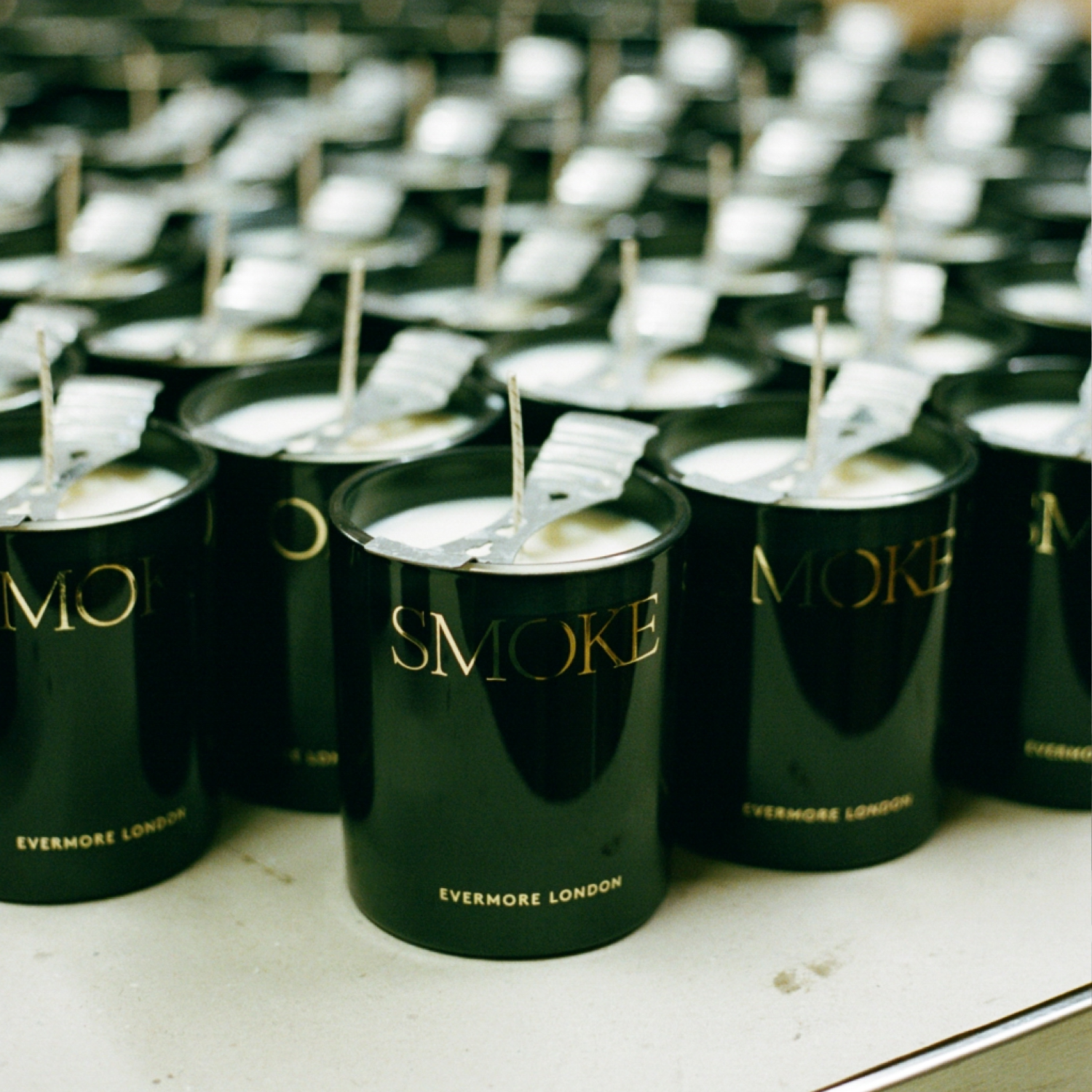 FROM THE SOIL TO THE STARS
Creating a brand with an affinity to the natural world means investing in our planet and taking the necessary actions to leave as little impact on this Earth as possible. These concerns trickle down to the decisions we make on a daily basis – we believe that taking care of the environment is everyone's responsibility, from our employees and stakeholders to our suppliers and customers.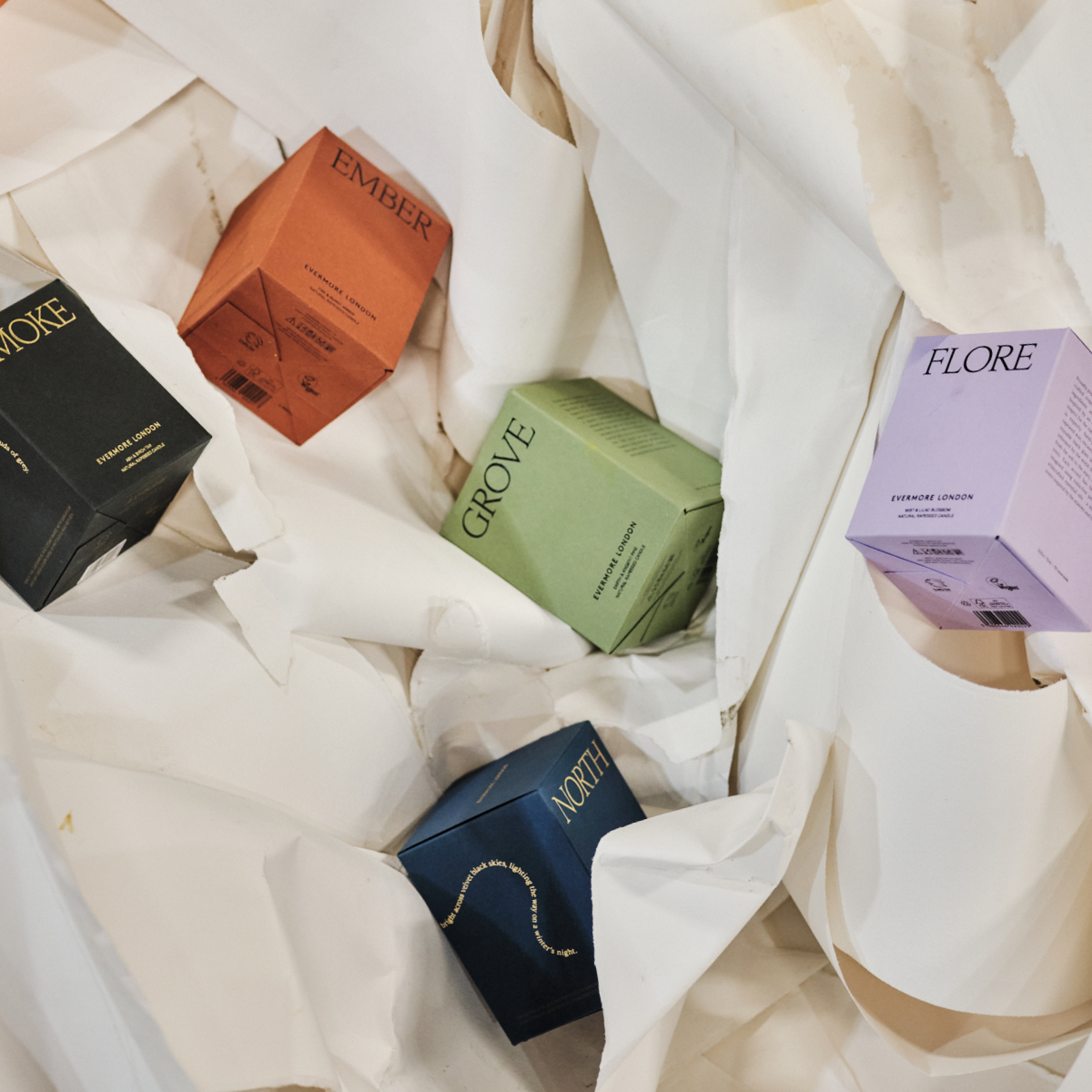 OUR RAW MATERIALS
We add a percentage of essential oils to our fragrances to bring a touch of the natural world and aromatherapy to our scents. We only use essential oils that are sustainably farmed and never from endangered species. Our oils are IFRA approved, meaning they meet all safety and sustainability standards. They ensure that our factory is working to reduce emissions and waste alongside conserving water and energy.
We use phthalate-free perfumes to bring a wider range of notes, it also allows us to ethically use the synthetic version of essential oils that are either endangered or banned. Synthetic shouldn't be a dirty word when it comes to sustainability. Interested in learning more about our ingredients?
WHAT MAKES AN EVERMORE CANDLE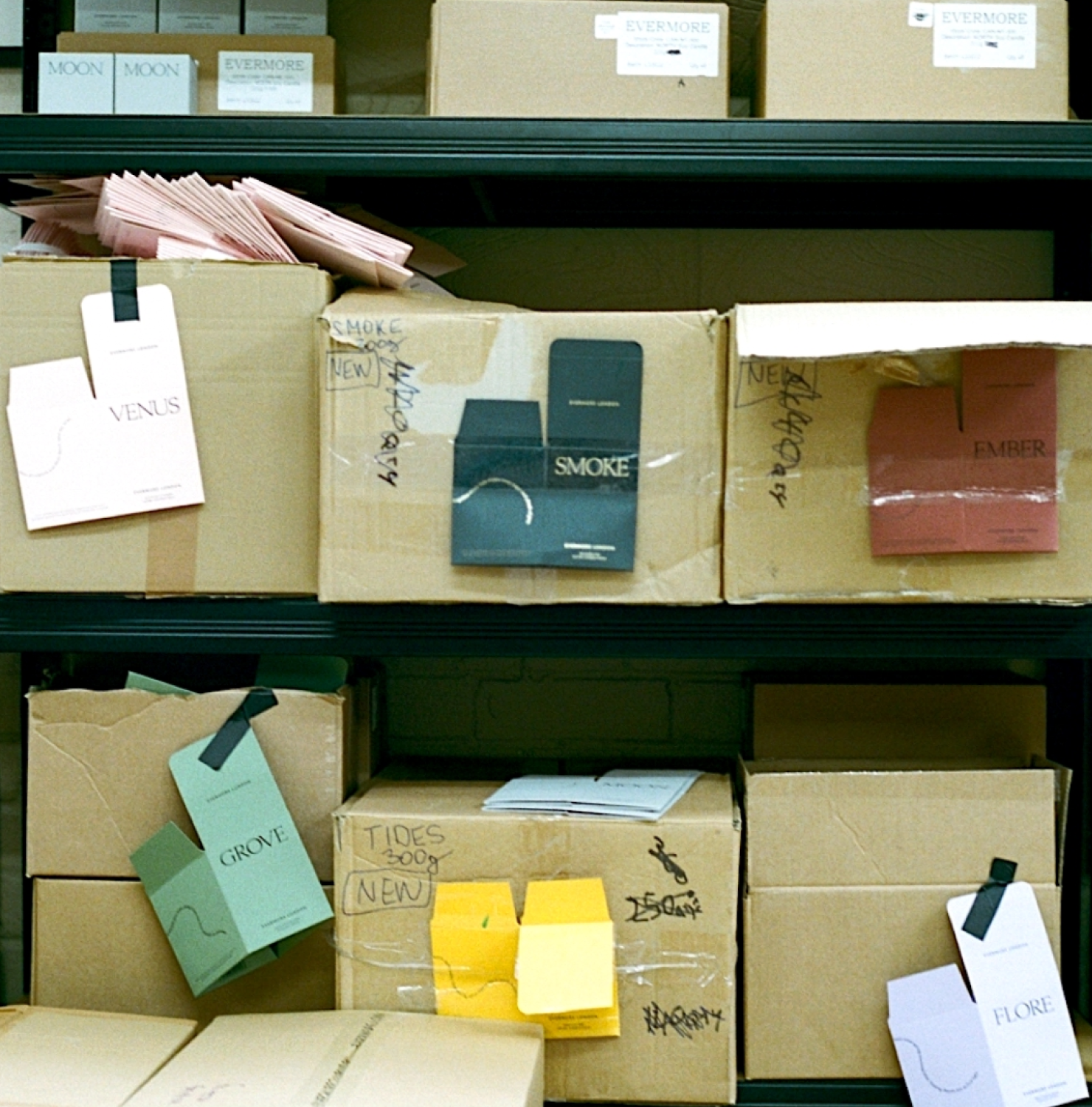 OUR PACKAGING
We promise to never use plastic in any of our packaging. Our boxes are 100% recyclable and FSC certified. When we re-branded the company in 2019, we made the conscious decision not to wrap our boxes in cellophane, unlike many other luxury brands.
Our glass is made from part-recycled glass and is 100% recyclable, we also encourage our customers to re-use their jars once the candle has finished burning.
Remaining true to our promise, we don't use any plastic in our e-commerce parcels either: the box, packing and tissue are all recyclable and our sticker labels are biodegradable.