OUR RAW MATERIALS
It takes 60 rose buds to produce a single drop of rose otto essential oil; why natural isn't always sustainable.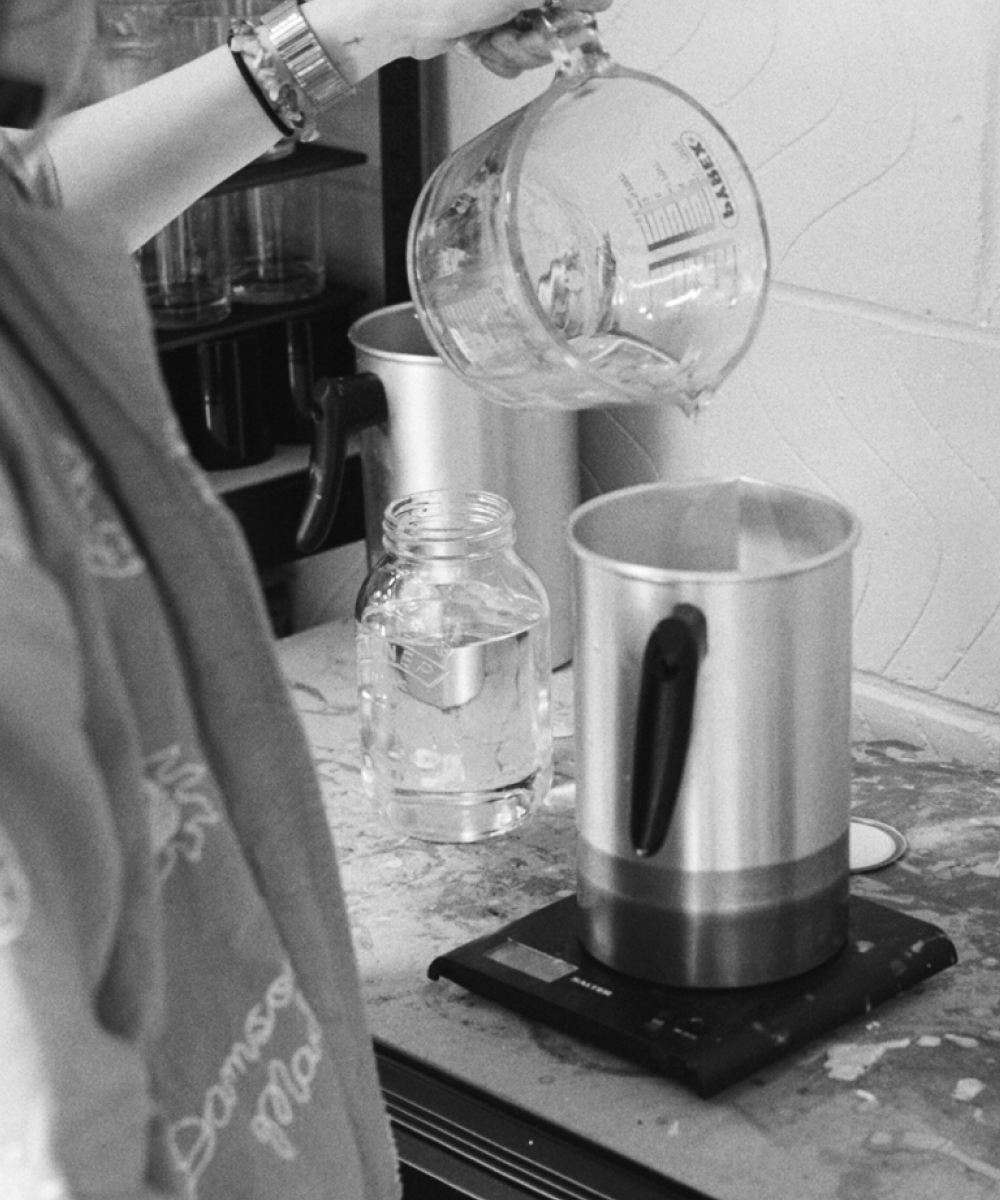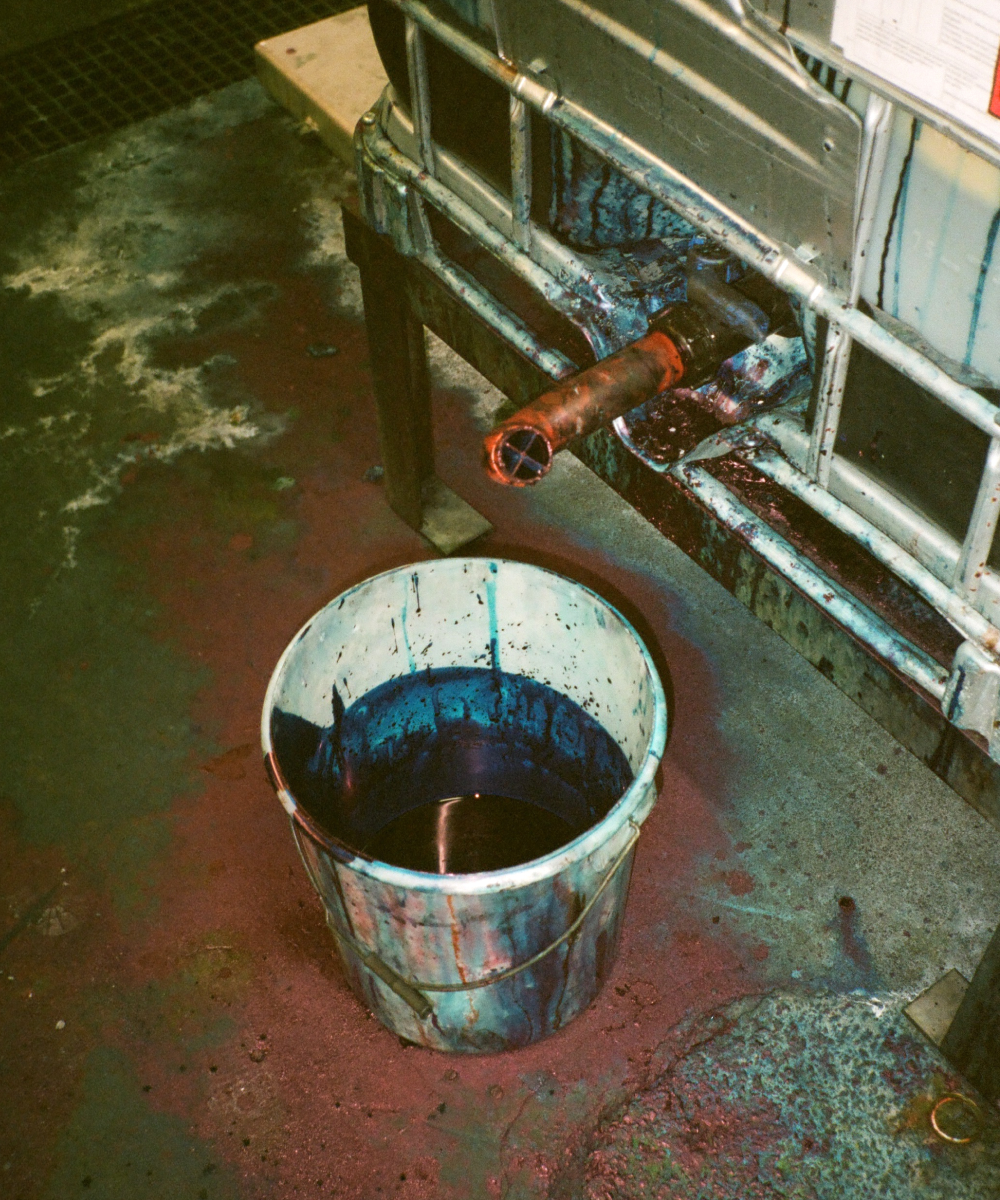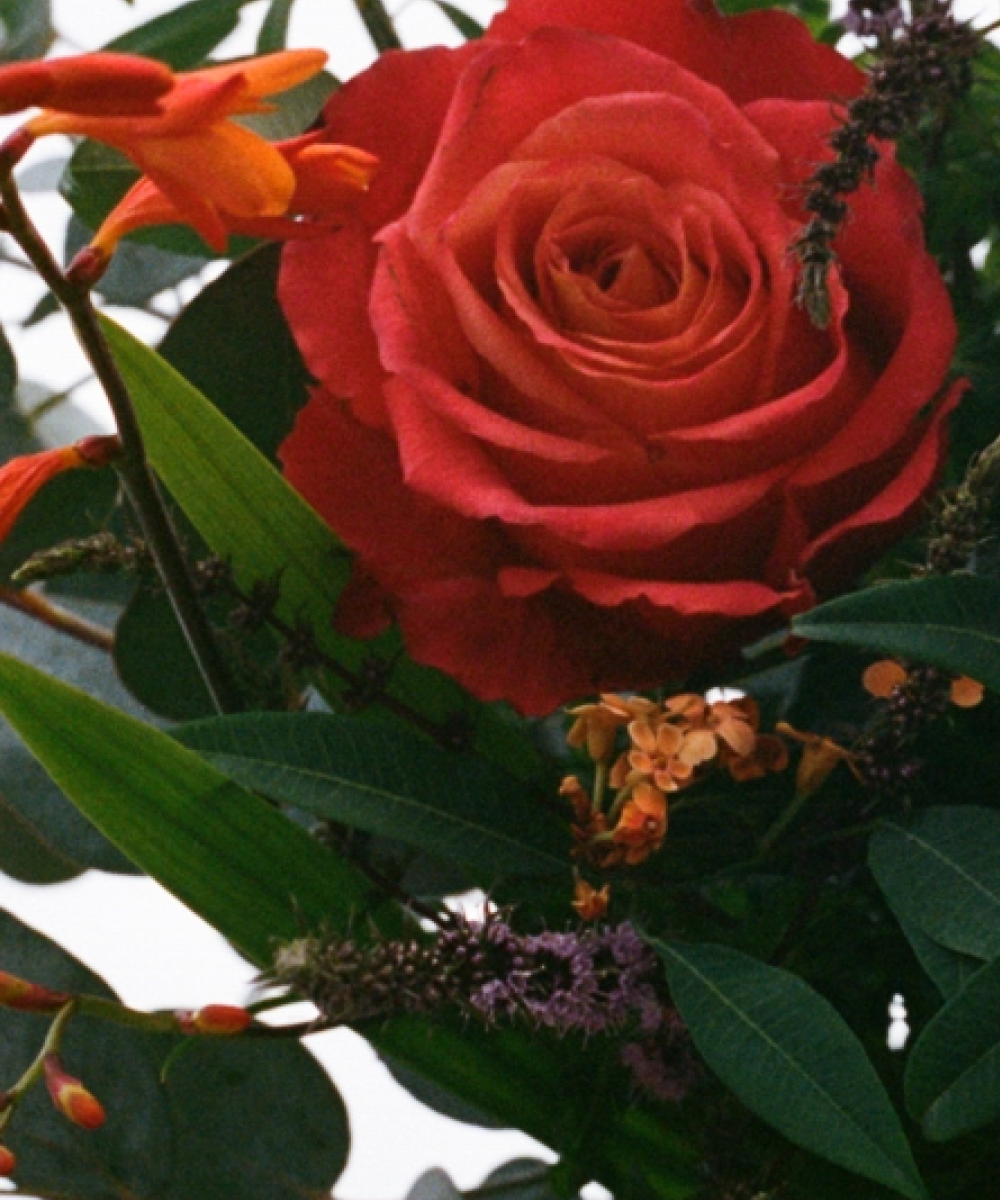 ESSENITAL OILS AND PERFUMES
When experimenting with the blends that make-up the Evermore collection today, Sarah went back and forth between essential oils and man-made perfume oils. There is a lot of conflicting information when it comes to 'natural' candles and we want to ensure that our customers our educated on the finer details.
It goes without saying that products made with essential oils are categorised as 'natural'. However, when it comes to candle-making, there are two factors that come into play - performance and sustainability.
NATURAL VS MAN-MADE
A little known fact about essential oils: when they're heated and reach their flash point, they can react in different ways. Some will evaporate and some will even lose their therapeutic benefits. This means that making candles with essential oils can be unreliable, with no guaranteed benefits when it comes to aromatherapy.
We stand by our mantra of 'natural isn't always sustainable'. The sheer volume of natural resource that's needed to create a single drop of absolute is counter intuitive. Many plants and flowers used to create essential oils have also become endangered, meaning the synthetic version - even when the energy used in production has been accounted for - is a much more sustainable option.
EVERMORE BLENDS
To harness the power of the natural world, we work closely with our perfume house to formulate accords derived from the finest wildcrafted oils. We've developed a range of fragrances that blend essential oils with phthalate-free perfumes, specifically designed to use with candles.
The result is nine beautifully crafted accords that ignite a feeling; a memory. A moment in time where you can rest safe in the knowledge that your candle has been crafted responsibly.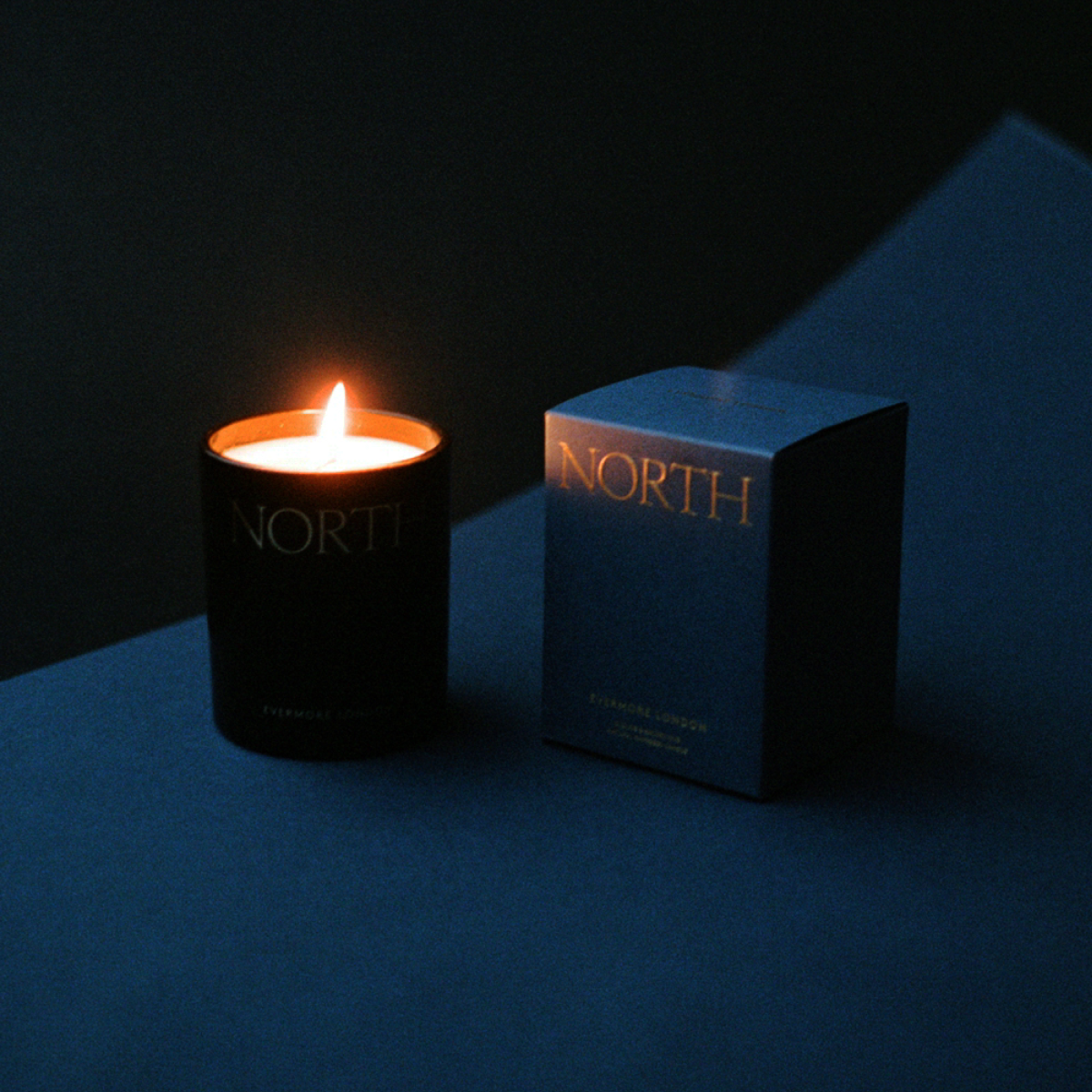 EVERMORE CUSTOMER REVIEW
"A wonderful fragrance"
"I have a passion for candles and have tried so many brands over the years. Evermore candles are lovely, their packaging is simple and beautiful and I love reusing the gorgeous jars. My favourite candle without a doubt is North, such a wonderful fragrance."
EVERMORE CANDLE REVIEW
"The most beautiful candles"
"I've been around the block on the candle front and this is genuinely the most beautiful candle I've ever had. Strong, lasting, unique scents, especially since it's soy wax. Looks stunning too. Don't buy Diptyque or the like, get this."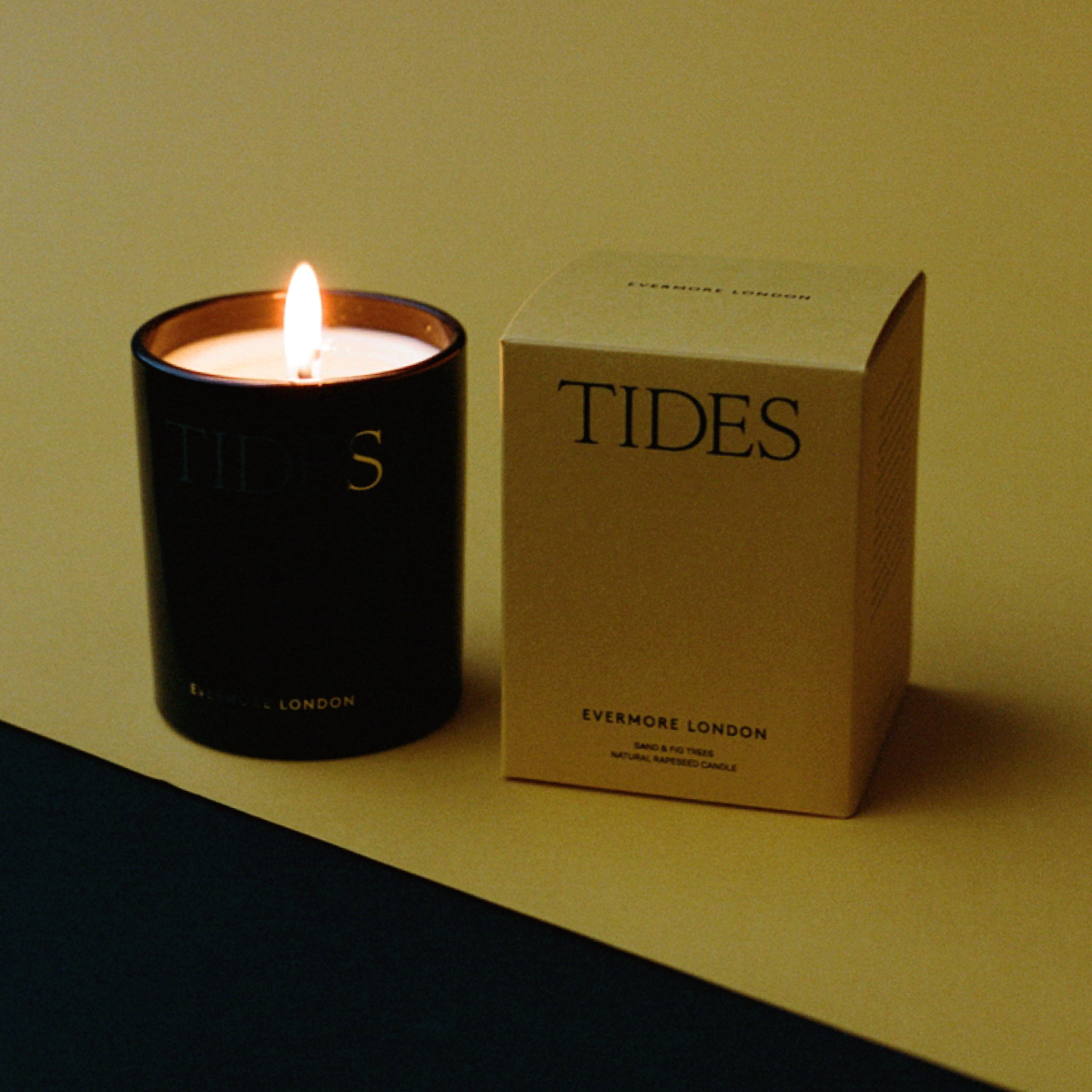 EVERMORE CUSTOMER REVIEW
"The best on the market"
"I am a big fan of some of the higher priced branded candles out there but these have now become a firm favourite of mine. They burn evenly and smell incredible. They somehow magically captured the scent of 'sand' in their Tides candle."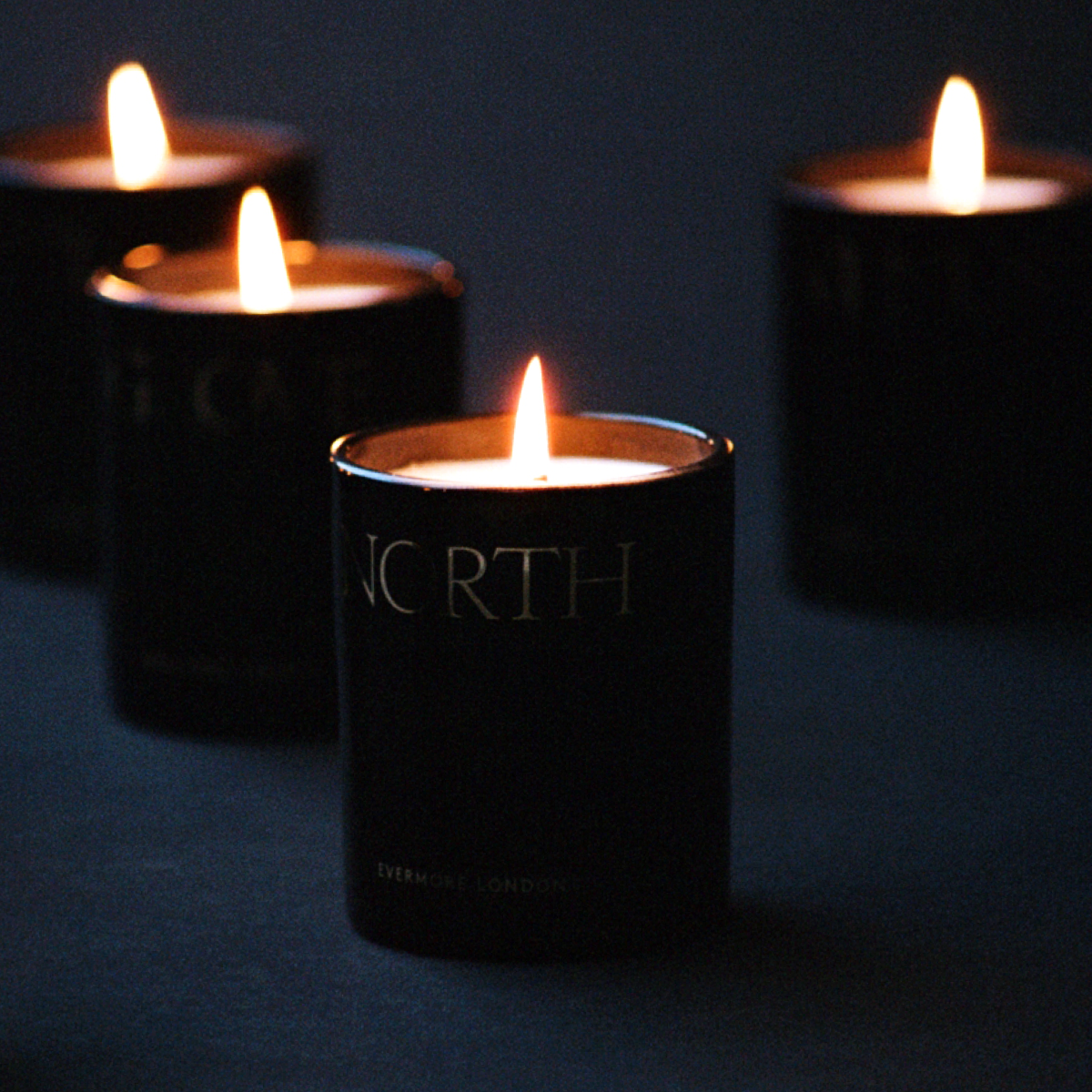 EVERMORE CANDLE REVIEW
"The throw is always amazing"
"I've been a huge fan of Evermore London candles for several years. Their candles always burn clean, and the wax is of super high quality - never tunnelling and always melting evenly. They use the highest quality oils and ingredients so the throw is always amazing."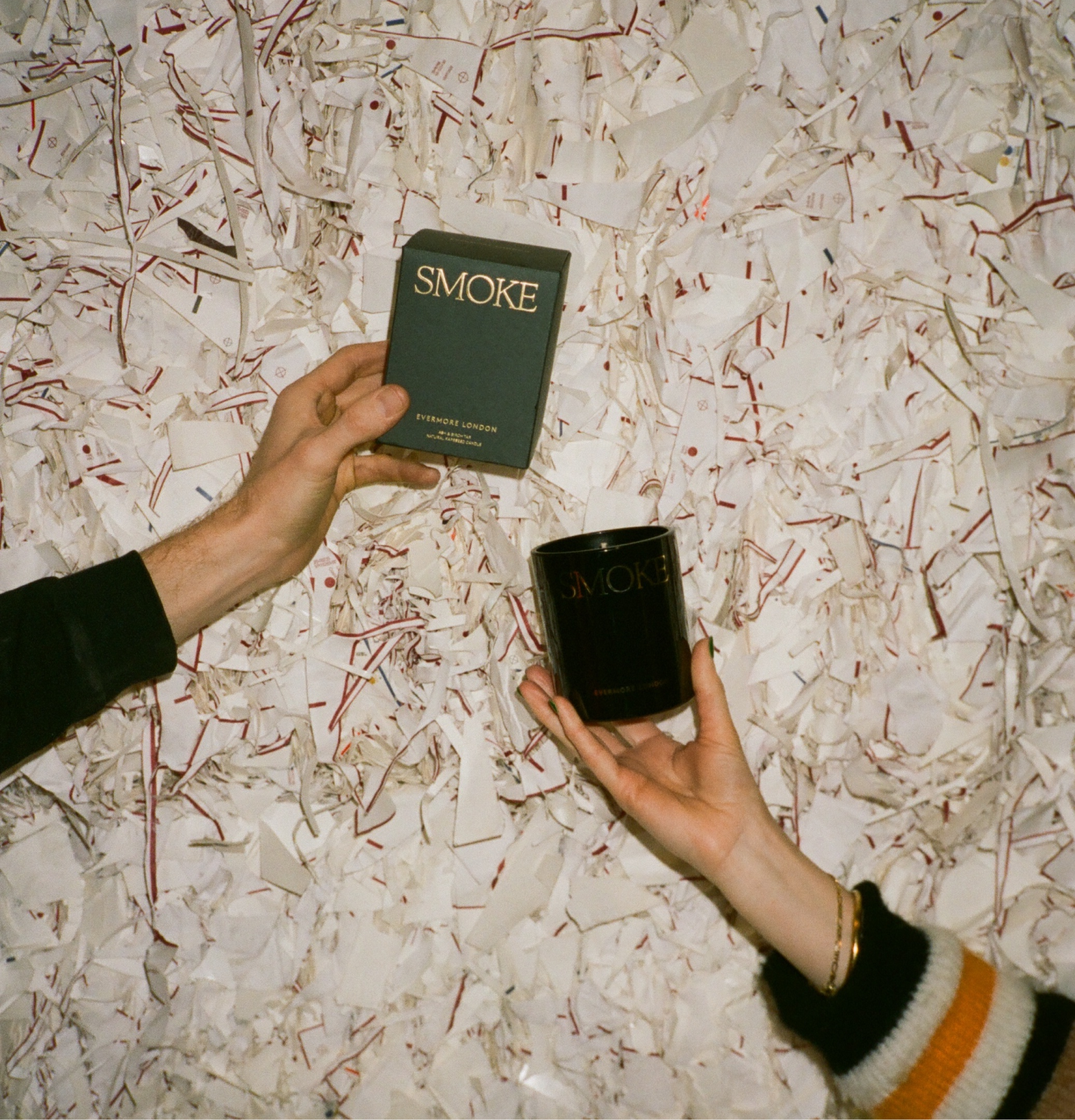 THE EVERMORE GUARANTEE
We choose to use a mixture of both natural and man-made fragrances as we believe this to be the most sustainable option. Every Evermore product is vegan, cruelty-free, and phthalate-free. When it comes to communicating what makes us different, we believe transparency is always key.